Welcome to Mary Claire Wellness
Your first and last step to optimize your health and increase longevity!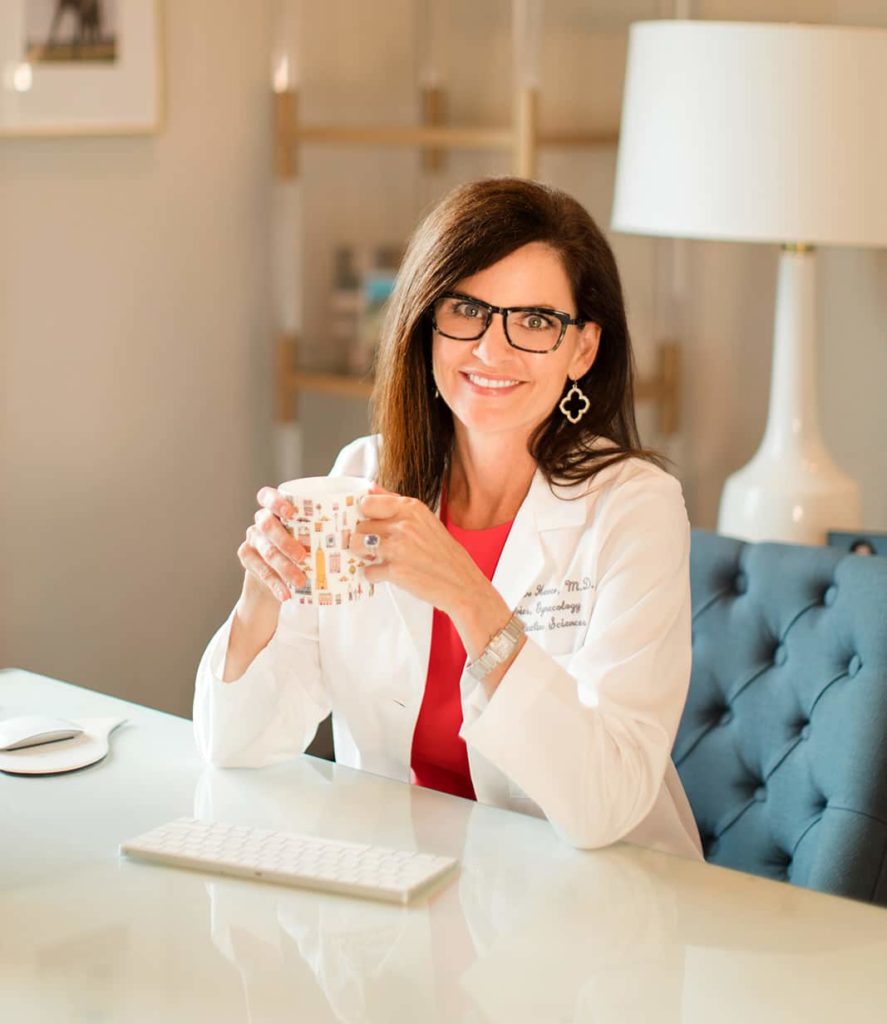 I believe, together, we can find a real solution. End the frustration of trying new diets and the disappointment when they don't work. If you are interested in understanding what is going on in your body, a private session may be best for you and your journey. This personal approach is what Mary Claire Wellness is all about!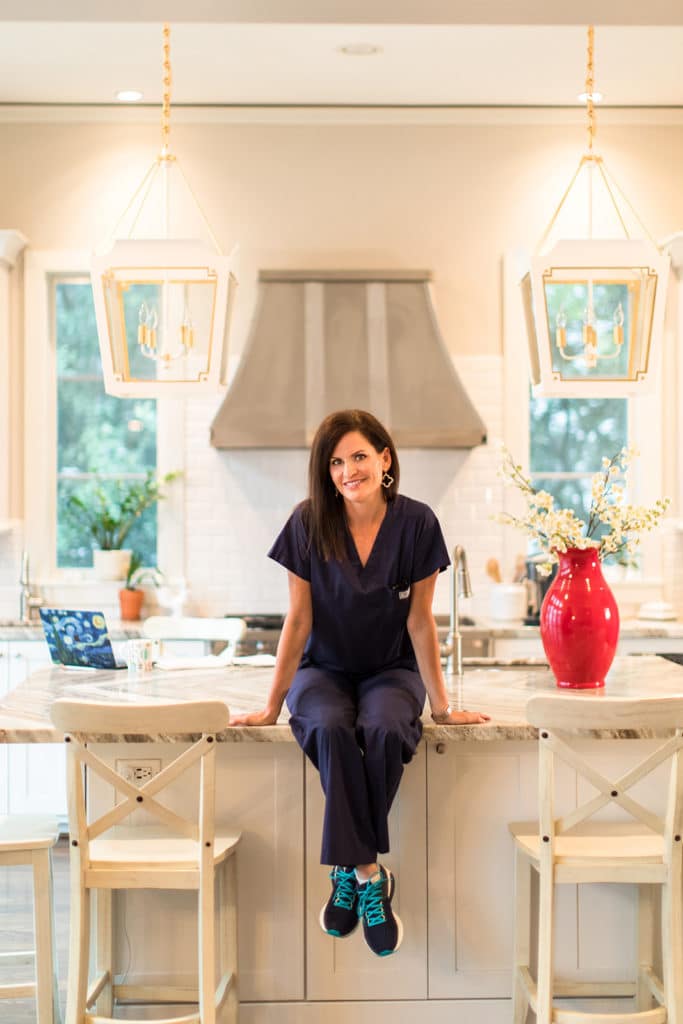 About Mary Claire Wellness
Dr. Mary Claire Haver, board-certified OB/GYN, has helped thousands of women going through perimenopause, menopause, and beyond actualize their health and wellness goals by creating the online course, The Galveston Diet. With the goal of empowering and educating women, Dr. Haver took a deep dive into the science of menopause, aging, and inflammation beyond what she was taught in school and residency. She emerged with an evidence-based program so women could wisely invest in their most undervalued asset, their health.
Dr. Haver has done extensive research throughout the years and enjoys explaining the science behind her method. She takes time to break down the medical terminology into applicable layman's terms, believes in the power of nutrition to combat inflammation, and highly recommends the unlimited benefits of Intermittent Fasting.
Mary Claire Wellness was born out of repeated requests for private coaching; however, it was essential to Dr. Haver to take it one step further and utilize the power of science to inform the personal changes needed. In addition to a one-hour confidential consultation with Dr. Haver, a patient's visit will include a thorough discussion of their lifestyle and health history as well as a discussion of short and long-term goals. A body scan will be performed using an InBody bioelectrical scanner, and any relevant labs will be ordered and evaluated.,
3 steps to optimal health. Here is how it works:
One hour visit with Dr. Haver
A one-hour visit with Dr. Haver will include a thorough discussion of your lifestyle and health history as well as your short and long-term goals.
A body scan using an InBody and a comprehensive laboratory evaluation will be ordered and evaluated.
Galveston Diet Program Access,
Supplements, Rx & Three Month Follow Up
Receive access to the Galveston Diet and Group Coaching and additional coaching support with a Galveston Diet Certified Coach. A month supply of Galveston Diet Supplements (GDX Fiber, Omega 3+ Vitamin D, Turmeric, and Sparkle Collagen), the Companion Guide, and any necessary prescriptions filled at a pharmacy should you both agree to their benefit. As well as a follow-up visit in three months with an InBody Scan and interpretation.
"I have lost about 70lbs!"
In March, I decided to give TGD a try. I saw a way to possibly regain my dreams of actually enjoying my life with my family instead of just existing. Now, just 7 mos. later, I can keep up with my 2 yr old grandson outside! I sleep better. I have more energy. I actually look forward to weekends because I can participate in activities, not just watch. I am weight training and doing cardio, feeling more and more confident about my abilities. I have reached a healthier level of visceral fat and I am so excited! Currently, I have lost about 70 lbs. When I started the program I was in plus size 20, 1X clothing. I now wear size 8, S/M clothing. I am still working, as I still have areas to work on. The difference is- now, I can look at tomorrow as something to look forward to, not as something to endure. I love TGD, the TGD community, and, of course, absolutely, Dr. Haver! Even if my life had not been in jeopardy, which it was, TGD changed the QUALITY of my life.
"Strong HDL and lower A1C!"
I just got my physical blood work results back. Since I've started this diet - as imperfect as I've been the last four months - I'm no longer pre-diabetic or have borderline high cholesterol. Strong HDL and lower A1C! All the other numbers are good! With continued program and exercise, I can drop the remaining weight, and the #s will continue to drop. And I have to menopause symptoms at all. They were mild before, but nothing now. I'll take it.
"Thank you, Dr. Haver for finally giving me hope!"
I am absolutely thrilled thus far with my results on the Galveston Diet. I have lost 20 lbs since April and have lowered my A1C by 2 points. I love the food; the exercise program and most of all, Dr. Mary Claire Haver because she not only understands the science behind why our bodies do what they do, but she has taken the time to create a fabulous program for anyone to use to improve his or her life. Yes, this program is great for men too. Convince your significant others to join with you. Thank you, Dr. Haver for finally giving me hope that a two-time cancer survivor can actually live a long-healthy life.
"Finally, I have found a lifestyle that fits me perfectly!"
I cannot thank you enough!! Finally, I have found a lifestyle that fits me perfectly!! I started this journey to decrease inflammation. Weight loss was needed and an added bonus. I am so happy to say 10 yrs after having a chest wall resection; my daily pain has improved so much. Now my activity is not near as guarded for fear of discomfort that would often follow. I have tried other diets/lifestyles; nothing even compares. I am grateful for everyday!!
"I love the program. It is the new me."
I have finally found a program that has made me feel amazing (releasing unwanted weight, decreasing body pain, increase in energy—all while feeling satisfied and no more emotional binge eating. I am a 55-year-old, menopausal woman with a very stressful job as a military mental health nurse. I welcomed your program with open arms. I know a lot about nutrition, but clean eating and intermittent fasting (together) have been the key. I love the program. It is the "new me."
Frequently Asked Questions
Do you perform Well Woman exams?
Dr. Haver will not be performing traditional OB/GYN examinations in her clinical practice.
To provide each patient with the time and attention necessary to treat in an integrative manner, we cannot accept insurance, HSA, or FSA.

However, we will provide documentation of your visit that you may be able to submit to your insurance carrier.
Do you provide financial assistance?
355 E Parkwood Dr. Friendswood, TX 77546
We are located in the Amici Aesthetics building, next to Quest Labs. Look for the Mary Claire Wellness sign on the window.
Do you take patients from other states?
We are accepting in-person  patients only. We do see patients from other states, but they have to be physically in the state of Texas to meet with Dr. Haver. If you have questions about traveling for an appointment, please contact us here.
What makes InBody Tech Different?
Everyone has a unique body composition—that's why InBody makes innovative technology tailored to the individual, not a group.
InBody's medical-grade body composition analyzers use four pillars of technology to provide accurate, precise direct segmental measurement multi-frequency bioelectrical impedance analysis extensively validated to gold-standard methods.
InBody uses a combination of low and high frequencies to accurately determine extracellular, intracellular, and total body water. The use of multiple frequencies allows InBody devices to achieve a high level of precision. Medical practitioners can use InBody for measurements of body composition and fluid status.
It measures body composition without relying on empirical assumptions based on age, sex, ethnicity, or body shape, producing accurate and precise results validated to gold standard methods. Simply put, InBody provides individualized feedback for progress tracking to help you achieve your goals.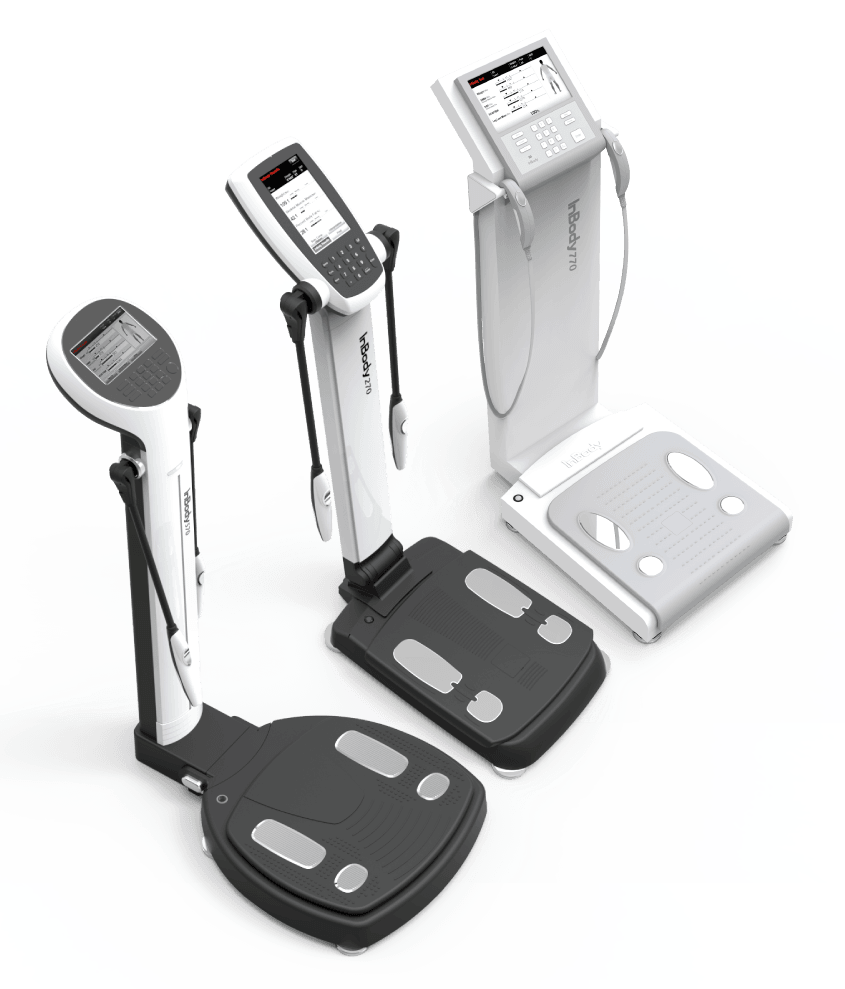 Start your journey to better health today!
Fill out the form to send Dr. Haver a message: